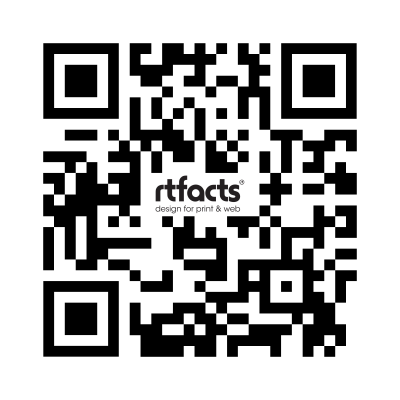 Standing out from your competitors is key to getting new and loyal custom. Once you have your market's attention you need to sum up what you can offer quickly and succinctly.
A QR code is an enticing way to doing just that. Try our examples to see how effective they can be.

Whatever the task, rtfacts strive to make sure your business will stand out from the rest.

Re brand
Websites – new/refresh
Online adverstising – pay per click, remarketing
Exhibitions
Promo items
Brochures
Flyers
Stationery
Client pitching
If you want to stay up to date with more tips and advice, subscribe to our mailing list.
Please agree our
terms and conditions
before subscribing